August 31, 2015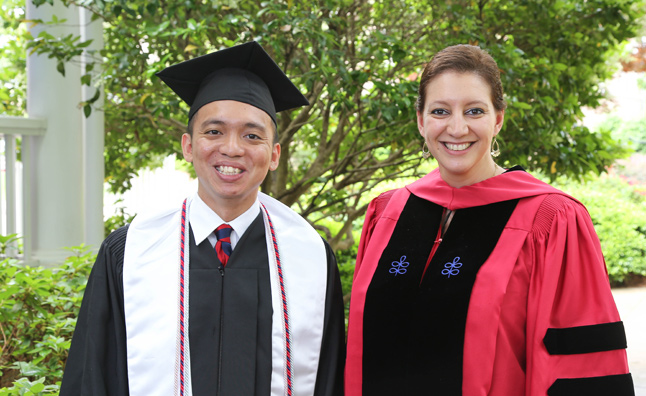 Croft Graduate Wins National Portz Scholarship
In July, we learned that 2015 Croft graduate Amir Aziz had been chosen as one of four winners of the national Portz Scholarship by the National Collegiate Honors Council. As a winner, he has been invited to present his thesis, "Al-Arabiyyah, Le Français, and the Soul of Algeria: The Language Tango between Arabic and French in Algerian Education Policy and Defining Post-Colonial Algerian National Identity," at the 2015 NCHC National Conference in November.
August 31, 2015
Croft Alumna Contributes to Article About Rebuilding After Katrina
Croft graduate Scarlett Andrews Martin (B.A. 2011) was cited in an article published in the Atlantic in August about the lack of affordable housing in New Orleans ten years after Hurricane Katrina. Martin, who is pursuing a Ph.D. in sociology through the City, Culture, and Community program at Tulane University, has researched municipal and community efforts to reduce blight.
June 2, 2015
Croft Alumnus Dee Polk First Mississippian to be Awarded German Chancellor Fellowship
This past June we learned that Croft graduate Dee Polk (B.A. 2011) was the first Mississippian to ever be selected for the German Chancellor Fellowship. Created by the German chancellor and administered by the Alexander von Humboldt Foundation, the fellowship is awarded to men and women from Brazil, Russia, India, China and the United States who have already proven themselves to be leaders in the areas of politics, economics, media, administration and culture. He will be researching the German workforce and vocational education systems, hoping to return with knowledge of concepts and principles to develop a similar system in Mississippi through the analysis of agriculture, manufacturing, logistics and transportation.
U.M. News Story on Polk's Award