October 9, 2014
Croft Boren Scholarship Winners Featured in U.M. College of Liberal Arts Newsletter
The two Croft students, Alison Bartel and William Bumpas, who won Boren Scholarships to study in Nanjing, China, this year are featured in the U.M. College of Liberal Arts newsletter, The View From Ventress, as well as an official Ole Miss news story.
October 9, 2014
Croft Graduate and Junior Highlighted on "I am a Rebel" Website.
A Croft graduate, William Bumpas (B.A. 2014), and a current junior, Lizzy Wicks, are two of the six University of Mississippi students highlighted on the new "I am a Rebel" website. Lizzy is included in the "I am a Curious Rebel" section, which focuses on the Lazarus project, a suite of cameras and image analysis software that allows researchers to see hidden information in manuscripts, paintings, and artifacts. William, currently completing his Chinese Language Flagship Capstone Year in Nanjing, China, is highlighted as a "Global Rebel."
September 15, 2014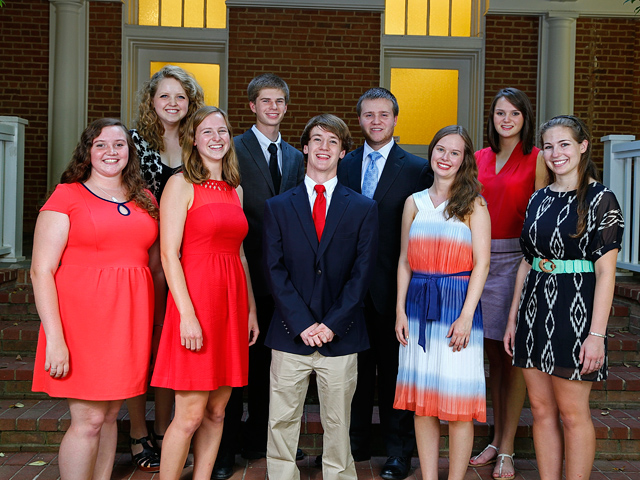 U.M. News Story about 2014-2015 Croft Scholars
The University of Mississippi news service recently wrote a story about the 2014-2015 Croft Scholars, Matthew Forgette, Natalie Gagliano, Alexandra Gersdorf, Kate Hill, Sarah Meeks, and Matthew McInnis, and the two winners of the Rose Bui Academic Excellence Scholarship, James DeMarshall and Hadley Peterson.