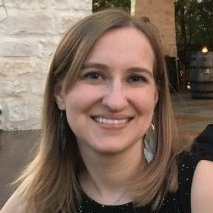 Alumni Talk: Lindsey Perez
Lindsey Perez
Programs Manager for Rockbridge Area Relief Association
Lindsey graduated from Croft in 2008 with a concentration in Social and Cultural Identity and Spanish and immediately went to graduate school for an MA in Latin American Studies. Since then Lindsey has worked in the nonprofit sector in literacy programs, economic and community development, and hunger and poverty alleviation.
Friday, November 1st at 3:00 pm
in the Gerald M. Abdalla Boardroom (Croft 305)
The Alumni Talk is open to anyone interested! We encourage all students to attend who have an interest in nonprofit and organization management!
All who are unable to attend but would like to remotely view the session can use this link—https://call.lifesizecloud.com/174353. You may either download the Lifesize app or go directly to the link in a Chrome browser.
For more information, please email Bree Starnes.