Seventeen Croft Students Initiated into Phi Beta Kappa
On Friday, April 7, seventeen Croft students were initiated into Phi Beta Kappa, the oldest undergraduate honors society in the United States. Dr. Schenck, the president of the University of Mississippi chapter of Phi Beta Kappa, led the ceremony in Paris-Yates Chapel.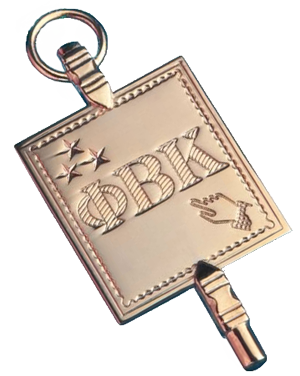 Seniors
Cayla Cardamone
Conner Clark
Savannah Coleman
Meredith Cuilik
James Demarshall
Grant Depoyster
Jannell Granger
Connor Holeman
Madeline Jewess
Thomas Moorman
John Pierce
Miller Richmond
Rebecca Vorisek

Juniors
Madeleine Carpenter
Matthew Forgette
Sarah Meeks
Henry Stonnington
They join the five Croft seniors who were initiated as juniors last year and the 153 Croft alumni who are members.