Sixteen Croft Students Initiated into Phi Beta Kappa
On Friday, April 6, sixteen Croft students were initiated into Phi Beta Kappa, the oldest undergraduate honors society in the United States. Dr. Schenck, the president of the University of Mississippi chapter of Phi Beta Kappa, led the ceremony in Paris-Yates Chapel.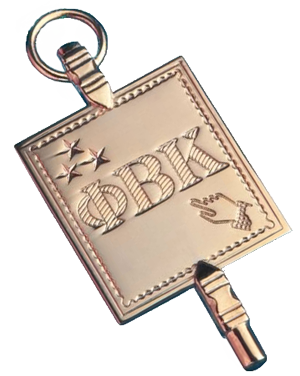 Seniors
Kaity Box
Sydney Brown
Abby Bruce
Henry Chen
Alexandra Gersdorf
Sydney Green
Andrew Hayes
Francisco Hernandez
David Newman
Nico Senften
Alexis Smith
Sarah Stroup
Casey Turner

Juniors
John Chappell
Jacob Gambrell
Lauren Newman
They join the five Croft seniors who were initiated as juniors last year and the 170 Croft alumni who are members.